CLICK HERE TO LISTEN!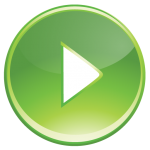 Dr. Nooshin K. Darvish is the Medical Director and founder of Holistique Medical Center. A Washington State board licensed naturopathic physician and a Fellow in Integrative Cancer Therapies, Dr. Darvish is a physician, writer, lecturer and educator in the field of naturopathic, integrative and anti-aging medicine. She is a candidate for a fellowship in anti-aging medicine. Dr. Darvish is Washington State's only certified IPT (Insulin potentiation therapy) physician. Furthermore, she is a lyme-literate physician providing effective non-antibiotic based therapies for those suffering with chronic infections.
As a holistic clinician, she integrates western, eastern medicine, naturopathic and bio-energy medical systems, combining the care of the mind, body and spirit to address chronic illness, cancer, women's and men's health, allergies and physical pain. She practices medicine like a dance, delicately integrating the qualities of the human being with the attributes of the universe to diagnose, find the root cause of illness and treat to reverse the disease and aging processes.
A 1995 graduate and former chief resident and faculty member of Bastyr University, she has trained with medical doctors, osteopathic physicians, chiropractors and holistic practitioners across North America and Europe. Dr. Darvish is an approved CNME (Council for Naturopathic Medical Education) medical director involved in the training of naturopathic resident physicians across North America.
She has post-doctorate training in a variety of holistic therapeutics, anti-aging and diagnostic techniques; some examples include bio-identical hormone therapy, spinal manipulation, bio-energy medicine, functional medicine, detoxification,nutrition, homeopathy,chronic disease including Lyme disease, chelation therapy, and ozone therapies.